Maintenance of openings, i.e. windows and doors, is necessary but why

?
*
Ensures the normal functioning of the window/door.
*
Helps to extend the life of the product by up to 50%
*
It ensures the performance of the seals, a smaller exchange of cold/warm air, which in turn ensures lower heating costs and cooling costs.
Adjusting and maintaining windows and doors once a year is actually the easiest way to take care of your property.
Your living room has dark window profiles, so what you should know

?
On the solar axis, where the UV degree is stronger than usual, the dark profile starts to play because of temperature differences. In such cases, we recommend making the adjustments both in spring and autumn. It gives the customer a sort of summer setting and later again a winter setting.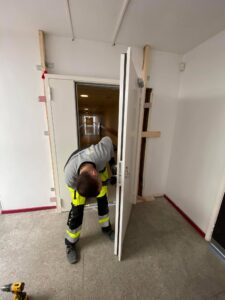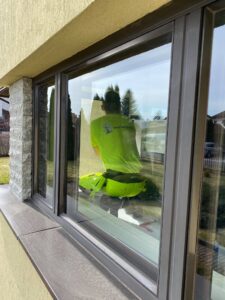 During maintenance, we perform the following works

:
*
We adjust the opening frame in relation to the frame to the center and free movement area.
*
We clean and lubricate locks/closers/sliders and similar mechanisms, including el locks
*
We clean and lubricate the seals with special tools.
*
We check that all the details are in their place, e.g. handle and lock.
In the case of larger objects, we map the products on the floor plan and point out detailed defects and the need for spare parts. Later, if requested, we will prepare a price quote for repair work that does not qualify as maintenance work.
At the customer's request, we can also issue an inspection report for an additional fee that identifies installation errors and defects of the problematic product.
Many customers turn to us only when something unusual happens.
Unusual accidents and other such things can be prevented.
*
Construction companies – we also come to the rescue when the object needs final adjustments.
You can submit a price request by clicking on the link below
We fix windows and doors!